IMPRINT: WHAT WILL BE YOUR DESIGN IMPRINT?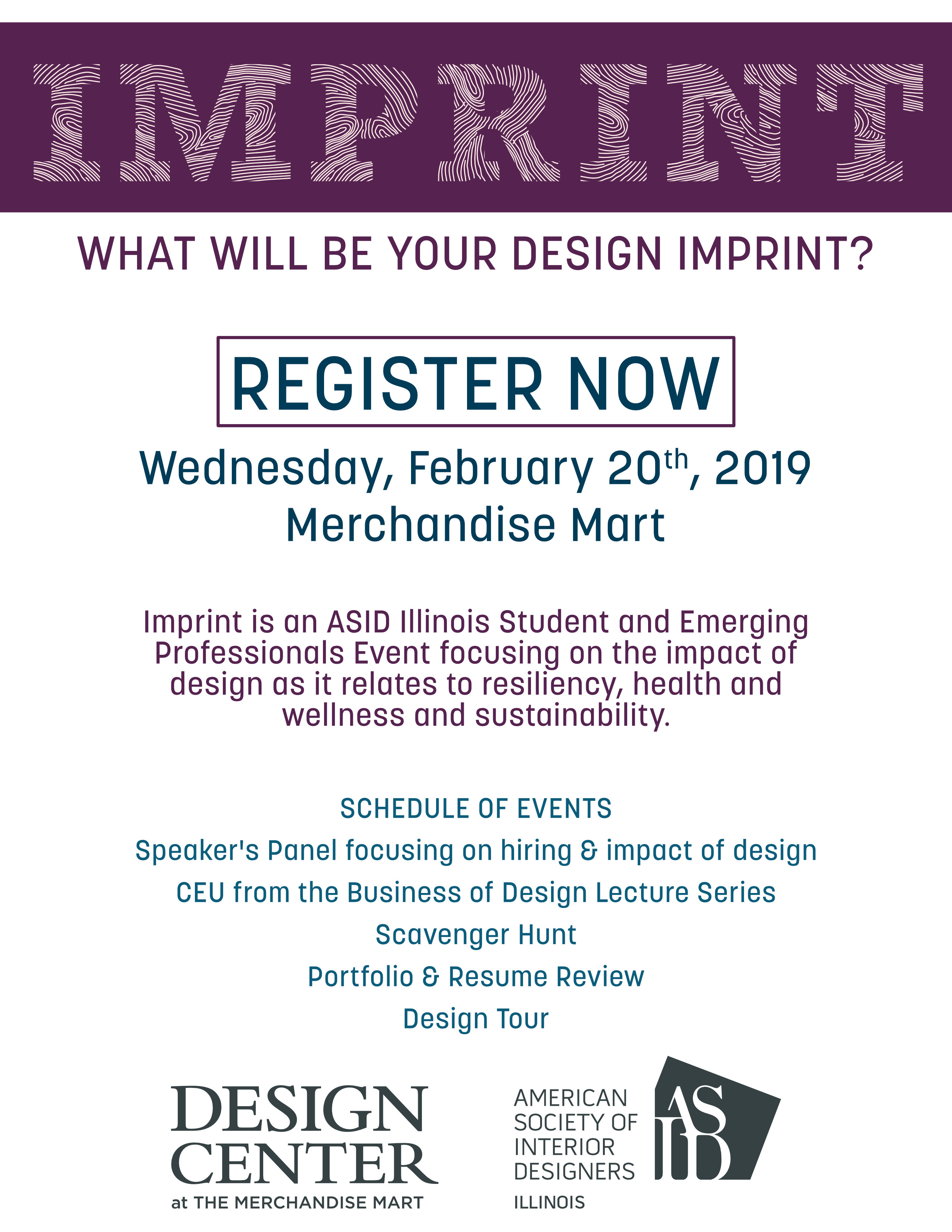 Event is open to Members and Non Members – Students and Emerging Professionals. All are welcome!
Portfolio and resume reviews can take place at any point during your career and are a good tool for reflecting on your work. While they often unofficially happen when presenting to a client or seeking new employment; the best time to review how you present your body of work is when there isn't a pending reason.
Selecting work to show in your portfolio is a reminder of all you have learned and accomplished

The review itself will help you grow as an interior designer

Reviews are designed to give you a fair appraisal of your work.

Feedback is the key to creative growth!