FY 2020 Incoming Board of Directors
Hello ASID Illinois Members,

We are very excited to post the results of our ASID Illinois Board of Directors Election taking office in October 1, 2019. This year we had two candidates for the Communications and Professional Development positions, whereas the President and Finance positions had only one candidate. See the winners below. Thank you to everyone who participated, your commitment to ASID is appreciated.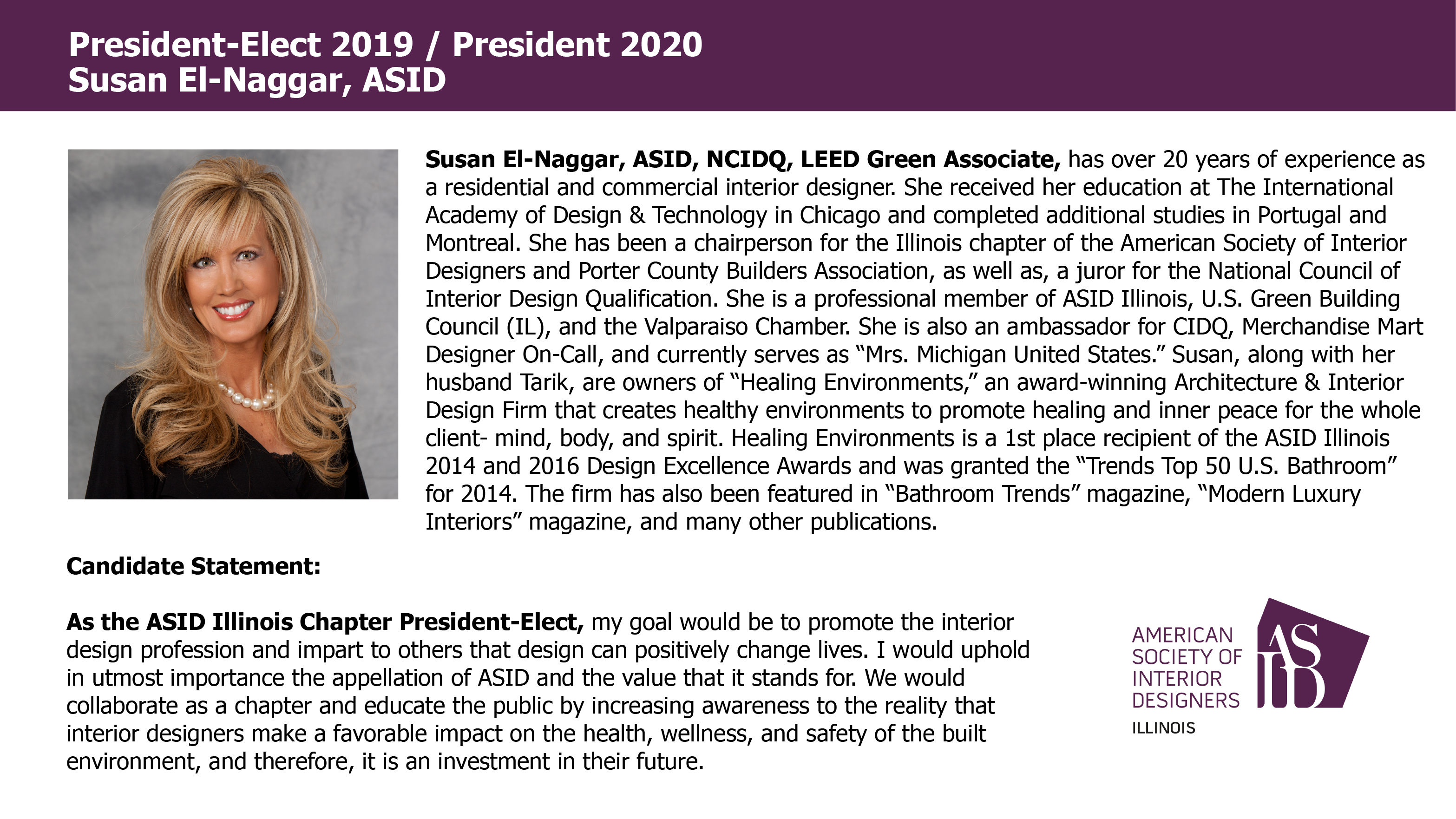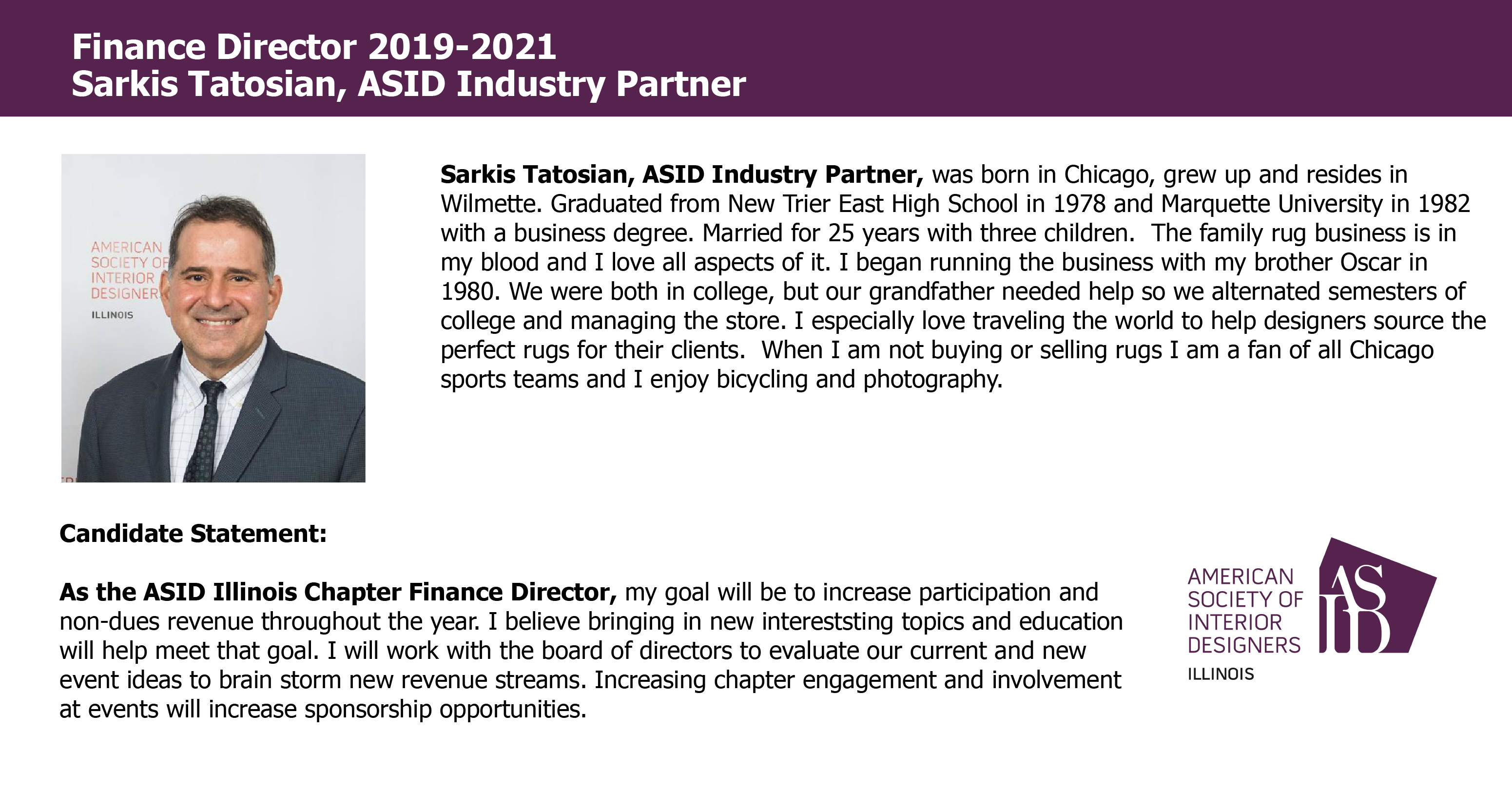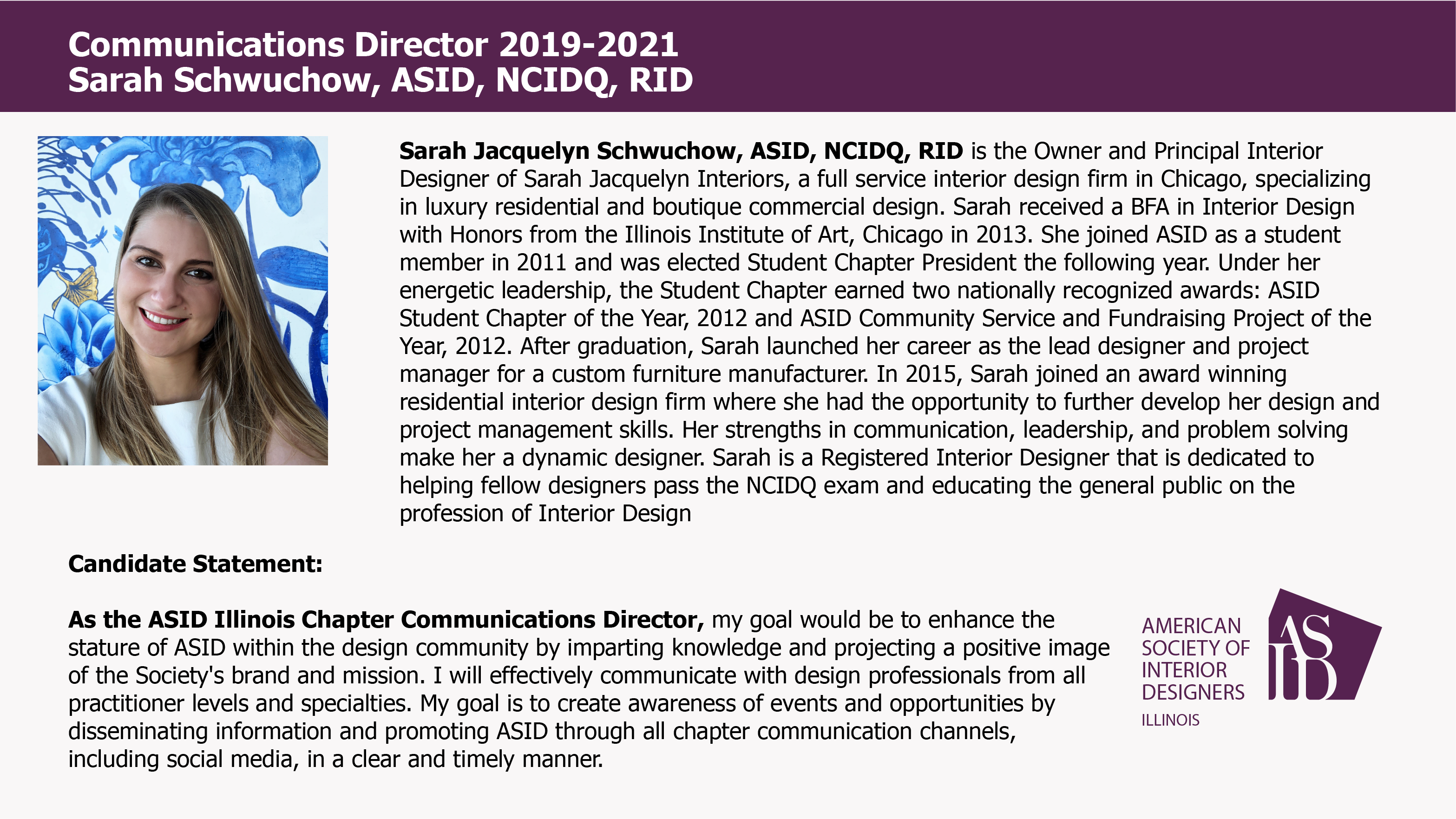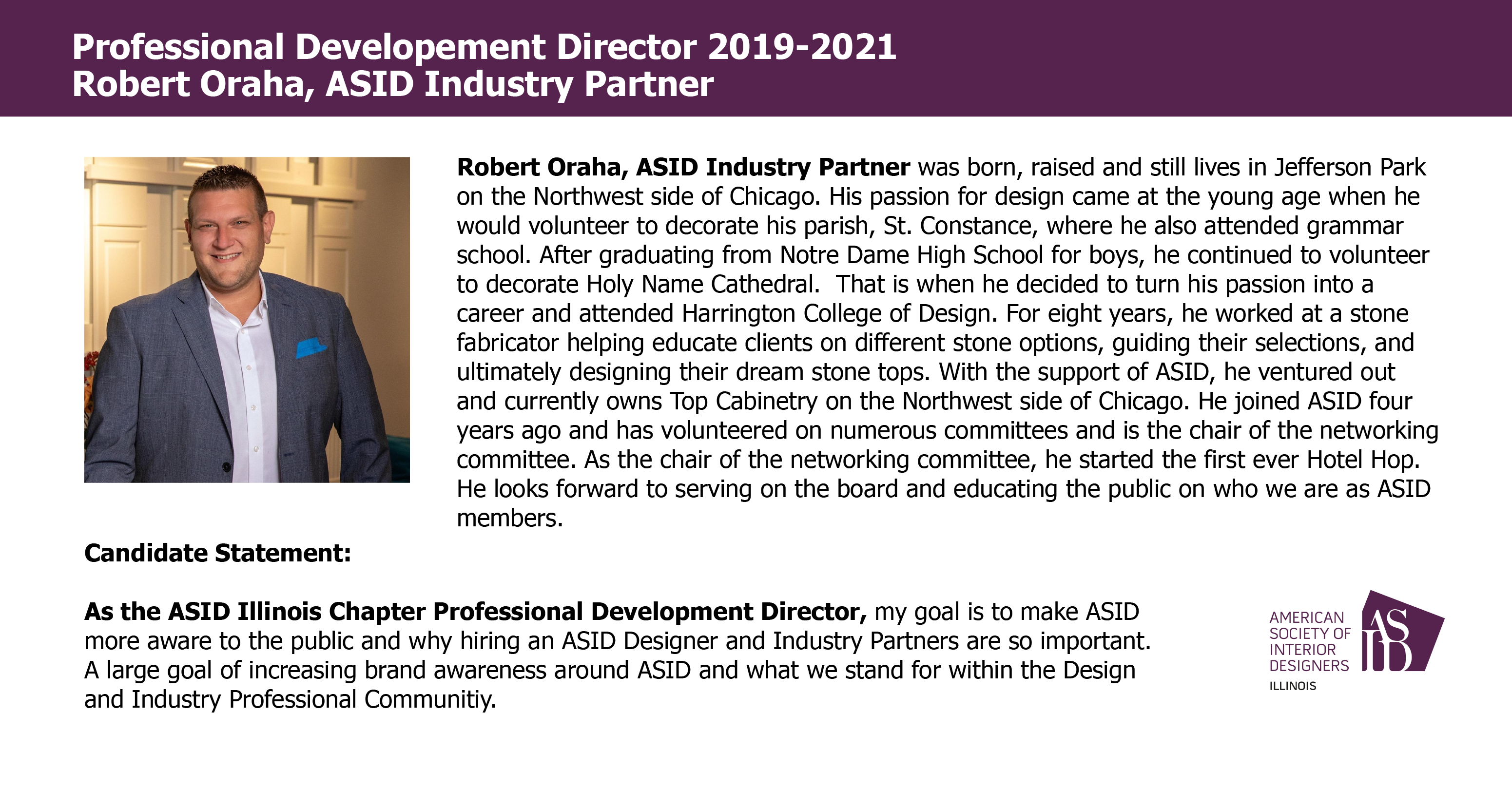 BOARD OF DIRECTORS JOB DESCRIPTIONS