American Society of Interior Designers Welcomes 2022 Board Of Directors
New Members Selected to Carry Out ASID's Mission of Impacting Lives
(September 28, 2021 — Washington, D.C.) — The American Society of Interior Designers (ASID) has announced its incoming National Board of Directors for 2022. Three officers (chair, chair-elect, past chair), seven at-large directors, an Industry Partner Representative, and an Ex-Officio Member make up the 12 positions of the board. From designers to educators, the 2022 Board of Directors will work to better the industry and show the world design's importance and impact.
"With a robust breadth of members representing a range of experiences and backgrounds, I'm confident that the new board will continue to move forward the Society's mission to improve design's global impact," says Gary Wheeler, FASID, ASID CEO. "We're looking forward to seeing them in action as they tackle new challenges in their efforts to support the Society and its dedication to improving lives through design."
As the governing authority of the Society, the ASID National Board of Directors' objective is to lead and represent ASID and its members through advising, governing and setting policies. The board also seeks to guide the organization through the execution of its Strategic Plan. Through this, members will further pursue the Society's mission, illustrate interior design's influence on the human experience and show the importance of the industry and its designers.
The 2022 ASID National Board of Directors includes: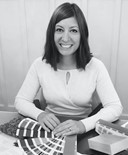 Carolyn Ames Noble, ASID, WELL AP, WELL Faculty | Chair:
Carolyn Ames Noble is the founder of Ames Design Collective, where she specializes in interior design, product and CMF (color, material, finish) design development services. Carolyn consults for product lines in acoustics, architectural solutions, flooring, kitchen and bath, paint and solid surfaces. Carolyn's work is rooted in research, lifestyle and workplace design. Carolyn is the Chair for the American Society of Interior Designers National Board. As a WELL AP and WELL Faculty member, she creates interiors and materials with intention that champion human health, beauty and delight. Read more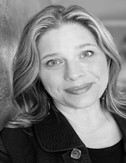 Toni Gocke Wyre, FASID, LEED AP, WELL AP | Chair-Elect: Toni is a commercial interior designer and educator specializing in Education, Healthcare and Corporate Interiors. Her work and professionalism have been recognized with multiple honors, including Arkansas Business' Publishing Group's Top 40 under 40 Professionals and Women2Watch, as well as At Home in Arkansas Magazine's "Favorite Local Designers". Read More


Kerrie Kelly, FASID, NKBA, CAPS | Past-Chair: Kerrie Kelly founded Kerrie Kelly Design Lab, a Northern California residential interior design firm focusing on new construction and working with home builders, in 1995. Kerrie is an award-winning interior designer, author, contributor, product designer, and multi-media consultant, helping national brands reach the interior design market. She is also an avid representative, speaker, and on-air talent for Outdoor Living and Livable Design initiatives, and a Certified Aging in Place specialist (CAPS). Read more

John Cialone, FASID | Director-at-Large: John Cialone, a nationally recognized interior designer, leads a team of more than twenty professionals while managing operations at Chicago-based Tom Stringer Design Partners. As a partner and vice president of his firm, John's enthusiasm for promoting the interior design industry is contagious. With over twenty-five years of experience, his work has been recognized with many awards and has been widely published. Read more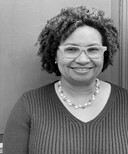 Denise Rush, FASID | Director-at-Large: Denise is Dean and Faculty of the School of Interior Architecture, at Boston Architectural College. Prior to becoming a full time academic administrator, she was an adjunct professor of Interior Architecture in the Art + Design department of Columbia College Chicago. She also formerly adjunct faculty at Harrington College of Design, the International Academy of Design & Technology, and the Illinois Institute of Art. Read more

Elizabeth Von Lehe, Allied ASID | Director-at-Large: Elizabeth Von Lehe is the design & brand strategy principal at HDR. A seasoned design leader with professional experience across multiple industries, she leads the architecture firm's efforts to advance a holistic approach to design, embracing not only the built form, but branding, curation and the development of user experience from every angle. Read more

Ken Wilson, ASID, FAIA, LEED Fellow | Director-at-Large: Ken Wilson is a design principal and the design director for Interiors in the Washington, D.C. office of Perkins+Will. He is also one of two co-global design directors for interiors and serves on Perkins and Will's Design Board and Sustainability Council. Ken has been practicing for over 35 years and his portfolio includes architecture, interiors, graphics, and product design. Read more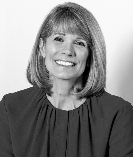 Margi Kaminski, ASID, CLBG | Director-at-Large: As co-director of CannonDesign's Health Interiors Practice, Margi supports market initiatives and strategy, focusing on business growth and client engagement. With over 30 years' experience in practice, she has led a wide range of notable projects for many of the healthcare industry's leading systems such as Kaiser Permanente, Northwestern Medicine and Penn State Health to name a few. Read more

David C. Euscher, ASID, LEED AP, Associate AIA, WELL AP | Director-at-Large: David Euscher is an award-winning designer, a lecturer at various universities and industry conferences focusing on the intersection of culture, technology and design and serves on the Houston Community College Advisory Board for the Interior Design program. David currently works at Corgan's Houston office as the Vice President and Interior Design Studio Leader. Read more

Lisa M. Tucker, Ph.D., ASID, LEED BD+C, WELL AP | Director-at-Large: Lisa Tucker is a Professor and Chair for Interior Design at Virginia Tech of sustainable design and upper level design studios. Lisa is an award-winning registered architect and certified interior designer and educator, winning the 2016 IIDA Educator of the Year, Nancy McClelland Award and the Polsky Prize (2015). Read more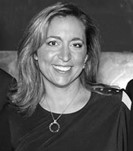 Patty Dominguez | Industry Partner Representative: Patricia Dominguez, vice president of Architect and Design Sales for Cosentino North America, oversees commercial business development and the kitchen and bath studios business for the global surfacing leader. In her 12 years with Cosentino, the relationships she has cultivated with the country's leading architects, designers, and kitchen and bath dealers have played an integral part in its exponential growth in the United States, which makes up more than 60 percent of its global sales. Read more

Gregory McDonough | Ex-Officio Member: Gregory McDonough is a noted thought leader and expert in financial management, organizational efficiency, and strategic financial planning. He has also developed a financial management coaching practice that specializes in interior designers. Similar to his clients' ability to see the hidden beauty of an interior, Greg sees the hidden opportunity with financial statements and business strategy. Read more
Categories
Press Release
News