President's Message
Letter from ASID IL President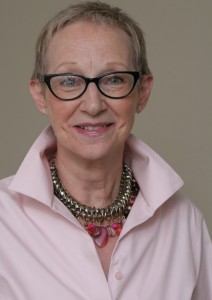 "ASID advances the profession and communicates the impact of interior design to enhance the human experience."
The ASID vision statement reminds us of our purpose as professionals, and of the reason that many of us got into the design industry to begin with. In the coming year, we will do all that we can to help you realize and fulfill that purpose and commitment.
We listened to your suggestions and the ASIDEAS educational series continues to be solid in city and suburbs. Upcoming CEUs and forums will focus on professional development with topics to help you grow and improve your business such as best practices, technology, social media, and NCIDQ prep.
Each year, more and more entries in our Design Excellence Awards showcase projects that embrace ASID's vision and core values. The ASID Gives Back committee continues to partner with local charities to bring the value and impact of interior design to those working for worthy causes.
Increasingly, the future of every segment of our profession will be influenced by government decisions. ASID One Voice is a platform for all of us to be heard by legislators and others in a position to influence how our profession is recognized and perceived. If you're not yet part of this critical network, please text ONE VOICE IL to 52886 . . . join the largest growing grass roots network sharing information about our industry.
With so many great plans and programs, we'll need everyone's support and involvement. We look forward to seeing you at events, working on committees, and participating in ONE VOICE – shaping the future potential of your business, our chapter and the industry.
Here's to a fun and prosperous year for all of us.
With appreciation,
Jase Frederick, ASID
ASID Illinois Chapter President 2016-2017