Apex Wood Floors: Job Posting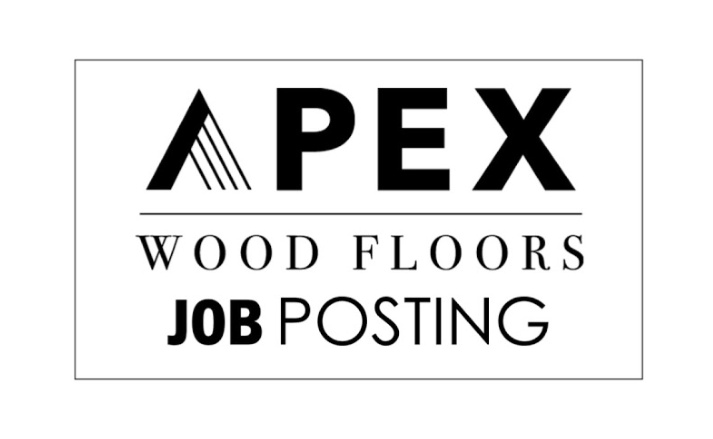 Estimator
APEX Wood Floors Chicago, IL USA
Compensation: $40,000 - $55,000 Annually
Benefits Offered: 401k, Dental Medical, Vision
Employment Type: Full Time
Job Description:
APEX Wood Floors is a luxury hardwood flooring company that provides exceptional craftsmanship, collaboration with partners and clients, and attention to details from start to finish in our projects. We are a fast paced environment with new projects, bids, and opportunities opening up every day. We are dedicated to stewarding our resources well, while maintaining excellence in our standards from showroom to installation.
Primary Job Duties & Responsibilities:
- Prepares work to be estimated by gathering proposals, blueprints, specifications, and related documents.
- Identifies labor and material requirements by evaluating prints and samples.
- Computes costs by analyzing labor, material, and time requirements.
- Work on multiple projects at once.
- Turn around estimates within a specific time frame.
- Resolves discrepancies between prior estimate revisions and current estimates.
- Presents information to sales.
- Attend pre-proposal meetings and performs site visits as required to assist in the preparation of requests for proposal.
- Contributes to team effort by accomplishing related results as needed.
Skills & Qualifications:
- Excellent written and verbal communication skills.
- Leadership and the ability to work on a team.
- Time Management
- Must have excellent PC skills, including building spreadsheet formulas in Excel.
- Working knowledge of reading and understanding a blueprint, with preferred experience using Bluebeam or other takeoff software.
- Valid driver's license.
Please submit resumes to resume@apexwoodfloors.com